WhatsApp, one of the most popular messaging platforms in India, has launched a host of new features for both consumers and businesses. The platform has introduced in-app payments for users who can now make purchases directly from the app using their favourite payment mode including UPI from their preferred payment app to debit and credit cards. Meta-owned app has partnered with Razorpay and PayU "to make paying for something as simple as sending a message". 
To further empower businesses, WhatsApp has launched two new features – Flows and Meta Verified. With Flows, which will soon be available through WhatsApp for Business app, businesses can create menus and forms within the chat so that users don't have to leave the app. Once this is integrated, businesses can leverage it to offer a seamless experience to users like ordering a meal from a restaurant, choosing a train seat or booking an appointment.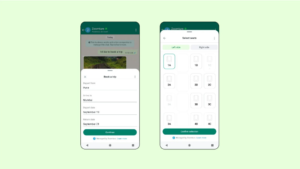 WhatsApp will soon launch a Meta Verified for businesses which will be an indication for users that they are interacting with the right business. WhatsApp in its blog said, "To become Meta Verified, businesses demonstrate their authenticity to Meta and in return receive a verified badge, enhanced account support and impersonation protection. For businesses interested in signing up, Meta Verified will come with additional premium features including the ability to create a custom WhatsApp page that is easily discoverable via a web search, and multi-device support so multiple employees can respond to customers."
Leveraging large user base
While its UPI payments feature was launched in 2020, WhatsApp continues to face tough fights from other payment apps including PhonePe, Paytm and Google Pay. Despite a user base of close to half a billion, its payments feature didn't take off. 
Last year, Meta and Reliance Industries collaborated to offer shopping on JioMart through WhatsApp. Aimed at being the first end-to-end shopping experience on the messaging platform, users could browse, shop and pay within the WhatsApp platform.