Online shopping moved up a gear amongst Indians after Covid-19. Brick-and-mortar shopping habits declined during the pandemic and people drifted towards surfing their digital equivalents. Not only did we witness a surge in online purchases, but the volume of money spent on the purchase swelled up too. Surprisingly, these purchases did not positively correlate with the buyers' income. That's when 'Buy Now Pay Later" came to the rescue. 
What is Buy now pay later
BNPL, Buy-now-pay-later, is a financing model that allows people to purchase items by pre-paying for their expenses. The buyers, in turn, can pay the lender later, usually interest-free. This financial model is a boon for people who do not wish to pay upfront. The high point of BNPL is that it does not require a credit history as a prerequisite. What a way to make a quick purchase without hurting one's monthly budget.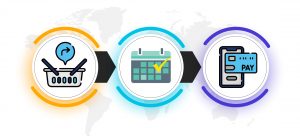 Is Buy now pay later a win-win for all
The beauty of the BNPL model is that it benefits every party involved. While consumers get an interest-free loan, merchants thrive on increased conversion rates and higher order values. In the meantime, the lending companies enjoy consistent fees levied on the retailers. 
BNPL: status-quo and its future
The global BNPL market was valued at $132 billion in 2021. Estimates expect it to reach $3.6 trillion by 2030, with a consistent CAGR of 45%. As per YouGov's Future of Financial Services report, India stands among the leading countries in terms of the world's intent to use the BNPL services. The very same report says, 22% of the Indian Population made purchases using BNPL in the last three months.
India also witnessed the entry of several Fintech lenders in the last five years. These include companies like UniPay, Zest Money, LazyPay, and many more. Paytm Postpaid is the BNPL service offered by Paytm. This has zero annual fee or activation charge making upfront purchases hassle-free. Many e-commerce companies in India introduced their own BNPL services, where they offer credit limits with no-cost EMI. 
While Buy-now-pay-later is gaining more and more popularity, it is also stimulating better cash flow in the economy. According to Goldman Sachs, the BNPL market will grow from 3% in 2020 to 9% in 2024, making it the fastest-growing payment method in India.